What Is A Zirconia Crown?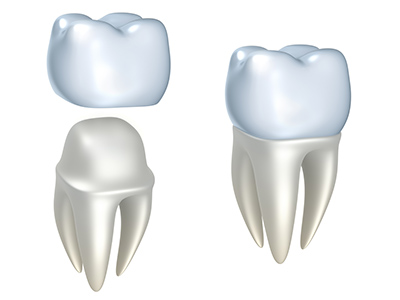 A common temporary tooth restoration procedure is a dental crown. It includes cracks on natural dental components as well as significant decay, terrible staining, and fractures. For dental operations that require correction, a variety of materials are available. Metals, porcelain, resin, and ceramics are the most popular materials. Zirconia's popularity is rising as a result of its numerous, verified benefits.


Reasons to Get a Zirconia Crown

Your teeth may deteriorate or shatter due to a number of circumstances. Among the main causes of tooth damage are tooth decay, accidents, and aging naturally. Your teeth may become misshapen or smaller if you grind your teeth, have a crossbite, or chew on hard items. Getting a zirconia crown will stop additional decay and enhance the appearance of the afflicted tooth, but it will not help your natural tooth grow back to health.

When compared to their porcelain counterparts, zirconia crowns tend to put less strain and harm on the opposing portions. The latter could cause enamel loss by rubbing against your other teeth and acting like sandpaper. That is just one of the numerous reasons your dentist could advise you to think about using zirconia for your dental work.


Types of Zirconia Used on Crowns

Dentists appear to have two favorites out of all the ceramic variants that are now available. Dentists frequently favor employing zirconia and complete ceramic zirconia. They are substitutes for full-metal blends and porcelain-metal composites. The optimum material is framework zirconia. It can resemble a genuine tooth by covering this adaptable material. Monolithic full-contour zirconia restorations perform better.


Benefits of Getting a Zirconia Crown

Zirconia crown is strong as compared to dental composite and glass ceramics. These qualities prevent cracking and chipping on the adjacent teeth as well as the tooth directly underneath the crown. Better shielding capabilities allow zirconia to withstand heavier loads without damaging the quality of your smile. For more information call us today.