The Benefits Of Same-Day Crowns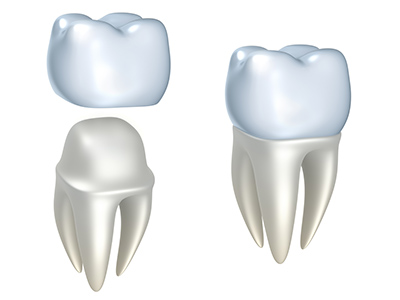 People with damaged teeth may consider same-day crowns. Dental crowns can help cover, protect, and restore or maintain the look and sturdiness of your teeth. Same-day crowns such as CEREC crowns are made of durable material and are designed using computer-aided technology.


The Procedure of Installing Dental Crowns

Our dentist will examine your teeth and gums and capture digital images of your teeth that need crowning. Our team will create a digital model of the teeth using CAD/CAM software to develop a digital replica of the teeth. A 3D printer processes the digital model that we use to create the crown from a material such as ceramic. It takes about 15 minutes or so to create the crown. Our dentist polishes the dental crown and fits it inside your mouth.


Why Get a Same-day Crown?

Same-day crowns offer many advantages. They fix your tooth in one day. In only one appointment, our dentist will provide a dental crown that looks real and appealing like your original tooth. Same-day tooth crowning is a simple tooth restoration procedure for a broken or chipped tooth. If you have a loose or missing filling, you can benefit from crowning. Moreover, this procedure does not involve messy dental impressions like the use of silicon trays. We use computer-assisted design (CAD) and computer-aided manufacturing (CAM) to capture optimal representations of the teeth and jaw before developing a crown.

Same-day crowns such as CEREC crowns are pretty durable because they are fabricated from strong materials like porcelain. Last but not least, these crowns look like your real teeth with a shade that matches your teeth' color. Getting same-day crowns provides you with increased control over the crown's exact shade. If you are looking for a solution to restore and strengthen a weakened or damaged tooth, think of same-day crowns. Schedule an appointment with us for same-day crown installation.