How Do Plaque And Tartar Affect Your Teeth?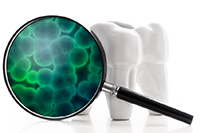 Plaque is a soft and sticky substance that tends to build upon one's teeth. They contain bacteria that then produce acids that attack the tooth enamel and the gums.

If they are not removed early enough, time one may develop tooth-related infections such as gingivitis, tooth decay, gum disease, and tartar buildup. How does the buildup of plaque and tartar affect your teeth?


Effects Of Plaque And Tartar On Your Teeth
Dental plaque continues to form on one's teeth as long as they continue consuming sugary, spicy and acidic food substances. It is the bacteria that release acid that tends to attack one's tooth enamel. Take note that the plaque tends to be sticky, therefore, keeping the acid attached to the teeth at all times and causing gross effects on the tooth enamel which may later develop to tooth decay.

When the plaque is too much on the teeth, then one is likely to develop gum disease. It may start as gingivitis, which may often cause bleeding of the gums and as time goes by it escalates to something more serious and you may even need a root canal treatment. The more the acid eats up the enamel, the further the gum tissue pulls away from the teeth. This creates room for the bacteria to equally destroy the underlying bone supporting the teeth. Tartar, on the other hand, builds up below or above the gum line. It often leads to receding gums and when untreated, gum diseases.

Regular brushing and flossing can keep plaque and tartar in check. Additionally, you should visit our offices at least twice a year for professional cleaning. We can also recommend dental products that help in reducing the number of harmful bacteria in your mouth. Write to us today to find out more about our services.