What to Do When You Notice Loose Teeth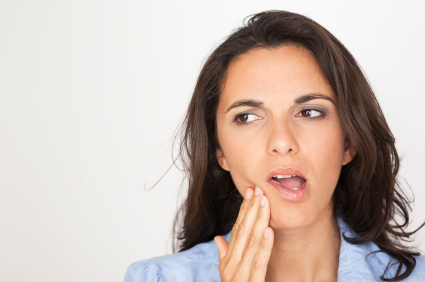 Loose teeth are common and generally nothing to worry about during childhood, but a loose tooth as an adult may be the sign of a major issue. These are some of the treatment plans for loose permanent teeth.


Tooth Splinting
With tooth splinting, a splint is bonded to the enamel of the loose tooth, and it is then attached to an adjacent, stable tooth. This gives the gum tissue time to heal, and eventually, the tooth will tighten up in the socket.

If gum disease is the cause of your loose tooth, we will generally do a deep cleaning treatment prior to splinting. Deep cleaning can eliminate bacteria pockets that may result in infections between the tooth and the gums, causing it to loosen. Without this treatment, even splinting may not help to secure the tooth.


Treating Bruxism
For some people, loose teeth are the result of grinding teeth at night. Known as bruxism, this condition places excessive force onto the teeth, and with time, they could shift positions and even feel loose in the mouth. One of the most common treatment options for bruxism is to wear a night guard, and we can create a custom-fitted guard that will protect your teeth.


Call Us for an Appointment
Loose teeth could be the sign of a serious problem, such as severe gum disease. For this reason, you should give our office a call to set up an appointment. We will inspect your mouth, gums, and teeth to determine the severity of the problem, and we can identify – and treat – the cause. Ultimately, acting quickly and getting in to see us promptly can save your teeth.

Whether you've noticed a problem, or it is simply time for your next dental checkup, give our office a call. We can't wait to help you improve your oral health.