We Want You to Share Your Fears with Us So We Can Help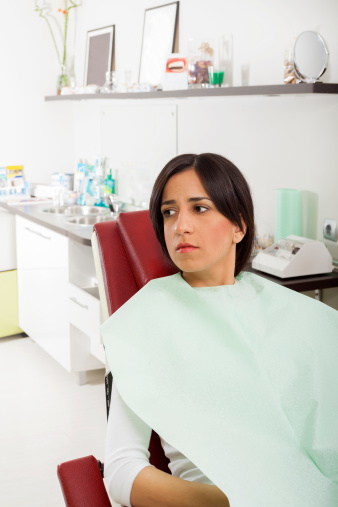 A lot of people are afraid of the dentist. From unknown procedures to claustrophobia, there are many sources of that fear.

It is nothing to be ashamed of or try to hide. In fact, we believe just the opposite – we want you to tell us your fears. By voicing your anxiety or apprehension about your dental exam, we can help you to feel more comfortable.


Why Do People Fear the Dentist?
Research suggests that over 10% of people in the U.S. avoid the dentist due to dental fear. Despite this staggering number, no two people are alike when it comes to the reason for their fear or the severity.

However, there are a few common factors associated with this dental anxiety:


| | |
| --- | --- |
| • | Pain. Many people fear the dental office because they are afraid their procedure will be painful. Fortunately, many new treatments and sedation options are available, so we can make you comfortable throughout your exam. |
| • | Loss of control. Sitting back in the dental chair means that you are completely giving up control to your dentist. For some people, this can be a source of anxiety, but voicing that concern can help us take steps to make you feel more comfortable. |
| • | Breathing troubles. If you suffer from breathing troubles, you might feel claustrophobic or anxious at the dentist. We can offer breathing aids like nitrous oxide to help you stay relaxed. |
| • | Previous bad experiences in a dental office. Perhaps you've previously had a painful dental procedure, or a family member told you about their bad experience. Regardless, this event may have soured your feelings for dental visits. |

Your regular dental appointments are important for your dental health as well as your overall wellbeing. If you are feeling nervous, please contact us today to discuss your concerns.

Whether it is time for your regular appointment or it has been years since your last cleaning, we offer a judgment-free and caring approach.